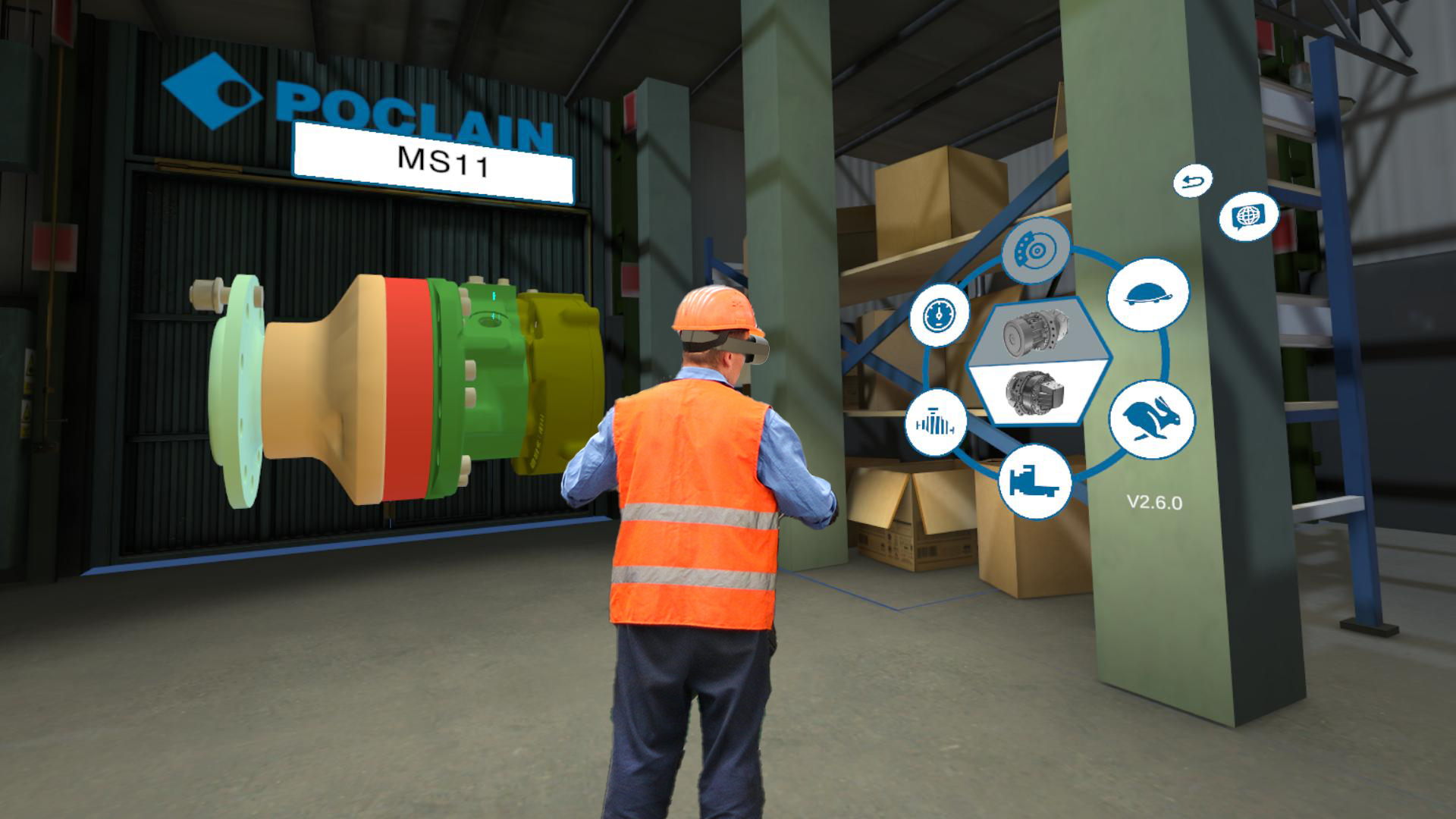 Poclain Hydraulics
Give your team an accurate vision of the product thanks to a Virtual Reality training.
Virtual Reality (VR)
Industry
The issue
Poclain Hydraulics used 2D animations from 2005 to train its teams on the working of their products: motors, pumps and hydraulic valves.
Our solution
We have developed a training program that allows each newcomer to immerse themselves in Poclain Hydraulics products in 3D and to discover how they work.
The benefits
All the production teams were trained, creating a better vision of their work and reinforcing their commitment to the company. 100% user satisfaction.
Hardware
HTC Vive Focus 3rn
"The Plant Manager wanted an update of the 2D product presentation with immersive technologies. 6freedom's new immersive training is simple and effective. It really appeals to newcomers.
Philippe Rigodon – Factory Technical Trainer