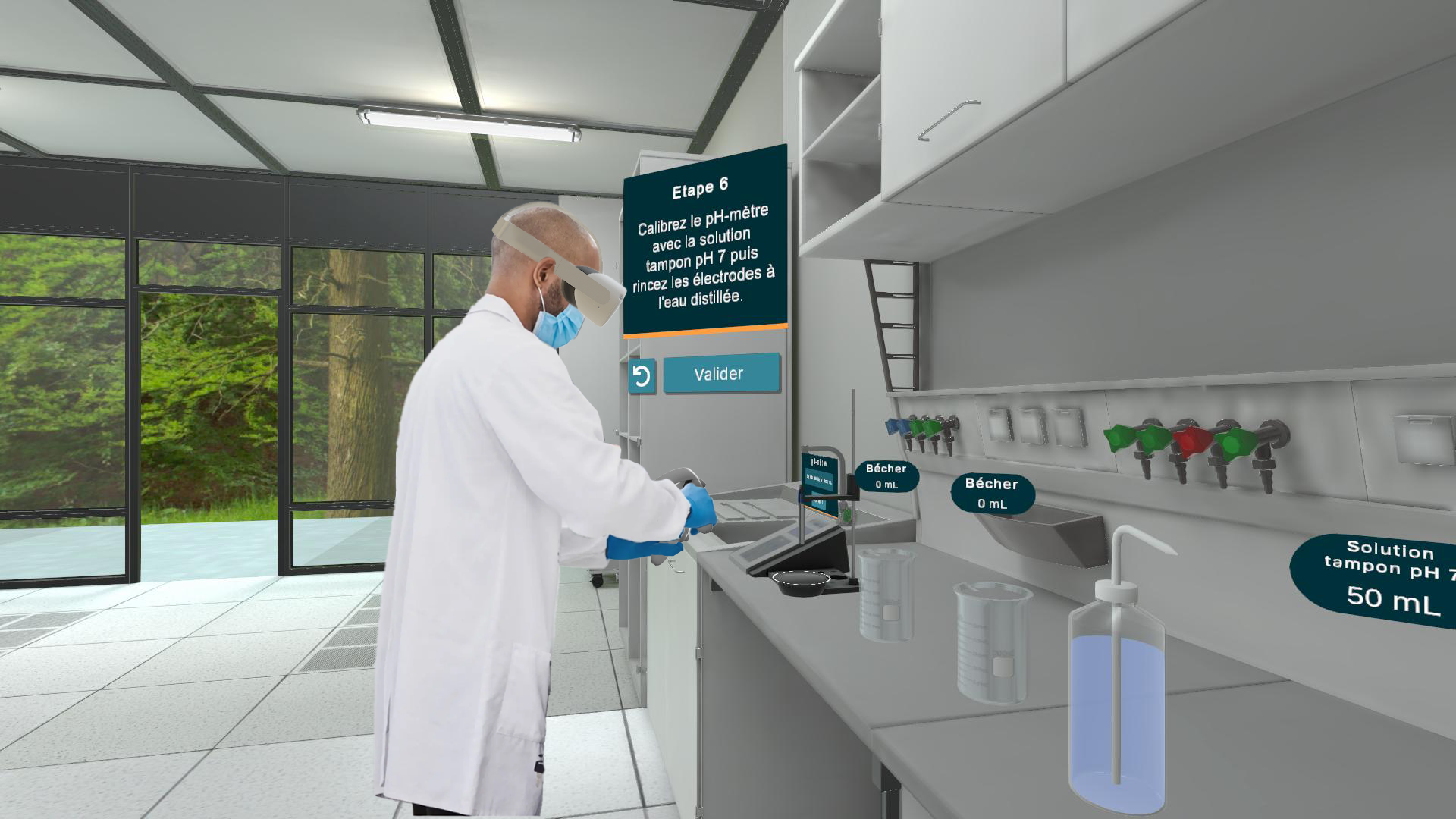 Chimistes sans Frontières
Develop a Virtual Reality training to learn Chemistry.
Virtual Reality (VR)
Training
The issue
The association Chimistes sans Frontières (Chemists without Borders) needs personalized support to develop a virtual laboratory to train high school students in remote areas in chemistry.
Our solution
Using reference images of the laboratory and the Chemistry Practical Work (CPW) course, our team was able to model a realistic virtual laboratory and a virtual chemistry CPW that included each step of the course.
The benefits
Thanks to the quality of the project, our client was able to take advantage of this first experience to convince UNESCO and large chemical groups to support the project.