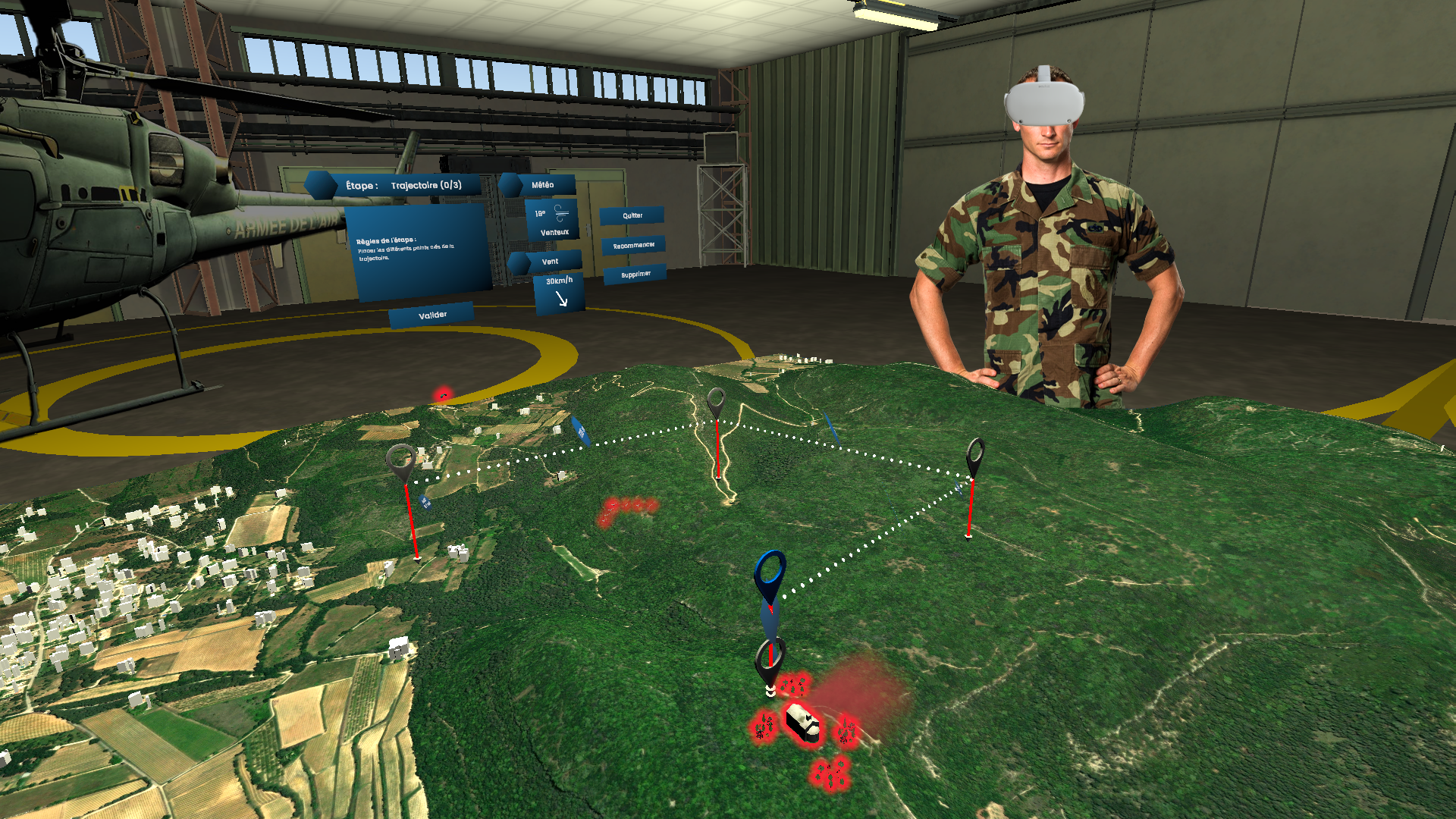 Centre d'Instruction des Équipages Hélicoptère
Training in helicopter rescue procedures through Virtual Reality simulations.
Virtual Reality (VR)
Defense
Training
The issue
The Helicopter Crew Training Center (CIEH) of the French Air Force lacked an efficient training system between the theoretical learning of procedures and their practical application on helicopters.
Our solution
To understand what a heli-lift is, its procedures and the roles related to the crew members, we organized a Design Sprint at the CIEH. Once we took ownership of the project, we co-designed 9 different trainings to address key and often critical training steps.
The benefits
Students can train in helicopter hoisting procedures and discover the Fennec helicopter on which they will fly thanks to a digital twin. No equipment downtime for reduced training costs.
Software
Blender
Unity
Visual scripting
Decision Tree
Auto Hand